My fave on-the-go travel snacks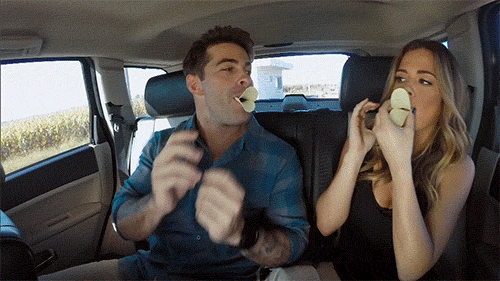 In today's Friday Quickie, I want to give some give some ideas to those heading out on the road.
Travel is picking back up, which is faaantastic! That can means lots of time going time going through an airport, waiting for a delayed flight, or hours in the car, etc. etc. etc.
And as you may imagine, we also need to eat!
It's no secret that airports do not always make it easy to eat well. So below are some of my go-to snacks when on the run.
NOTE: As it happens, petrol stations can also accommodate some of the below options too.
Low or Nonfat Greek Yogurt

Protein Bar

Protein Shake

Hard-boiled Eggs

Fresh Cut Veggies

Whole Fruit (Apples and Bananas)

Fresh Cut Fruit Salad
Other Thoughts
1) If you're looking to succeed with your fitness on the road, it requires some planning. These days, I have enough experience that I know what I like, what is easy to eat and how it will play out. But I've also had lots a practice. If you don't travel often, you'll want to make a plan for what you'll eat and when you'll eat it.
2) Want to save cash? Consider packing some of your snacks and avoid the airport upcharge.
3) Sometimes you should live a little.
Yes, if you travel a lot, you can't go 'You Only Live Once' every time you hit the airport. But if you've splurged on the holiday with your partner on a special vacation? Then consider enjoying a guilt-free glass of champagne.
The key here — as always — is everything in moderation. Consider how your decisions fit with the larger context of your life and make good choices!
See you on the road hopefully or, if we're lucky, the Airport Lounge,